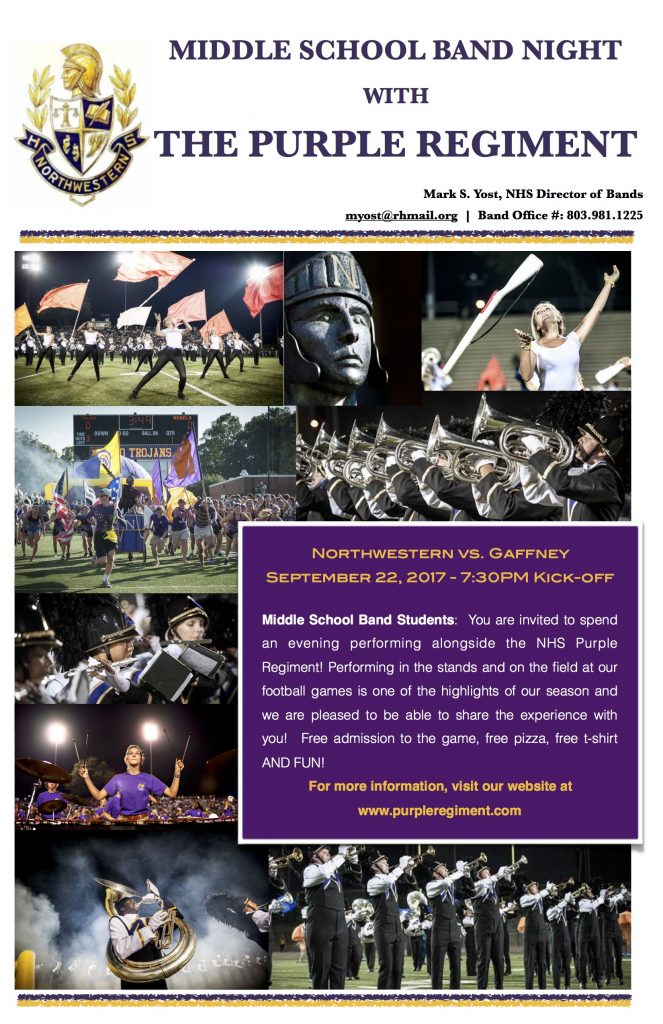 Our annual Middle School Band Night is an awesome opportunity for 8th grade students to experience what it is like to be part of The Purple Regiment during a football game.
Middle School Students: Click Here to sign-up to attend!
This year's Middle School Band Night is on Friday, September 22, 2017. We have a fun-filled evening planned for the band – including a free pizza picnic during the 3rd quarter for band members and their parents. Come on out and get to know us… we're eager to know you!
More Information: