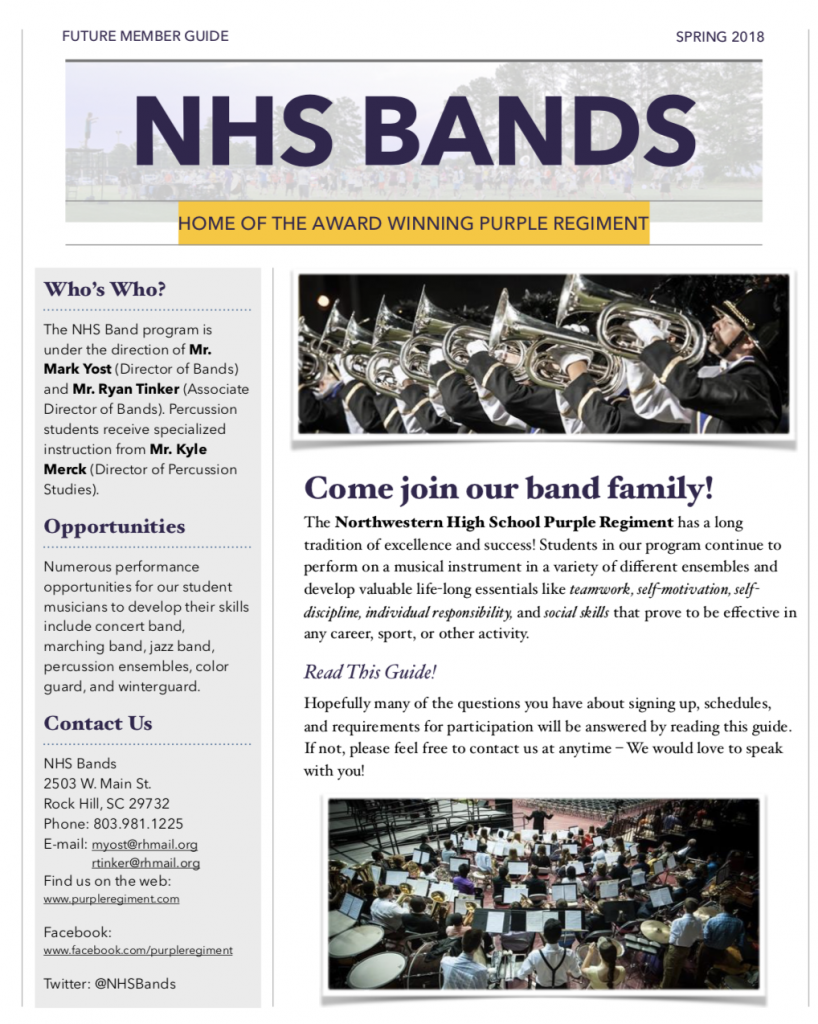 The Northwestern Band, aka "The Purple Regiment," is more than just a band – it's a way of life for many band members and their families. Students thinking about joining the band have many questions and their parents have many more!
Will band fit into an aggressive academic schedule?

Can I play sports and be in band?

Do I have to audition for the high school band?

Is it difficult to march?

How much time does band REALLY take?

How much does it cost? (Parents…this IS doable!)
Click Here to download our 2018 New Member Guide and learn the answers to all these questions and more!