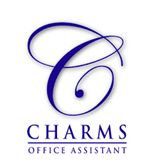 While much of the general information about the band will be available through the NHS band website, the NHS Band Program uses an additional web service called CHARMS to host information intended for members and parents only. Please take a few minutes and login to CHARMS and fill out or update the "Personal Info". Please include all phone numbers and e-mail addresses so that we can stay in-touch effectively. Up-to-Date calendar information is available on this website, on the band booster website, and in CHARMS.
Charms Access Information
Access the CHARMS website by following these instructions:
Click Here to access the login area for the NHS Charms account.
If the site ever prompts you for school code, use: northwesternhsband
Login to your student's account by entering your password or student ID number (provided by the band office).
Things to Explore in CHARMS:
CHARMS allows you to view up-to-date calendars, event lists, volunteer opportunities, handouts, forms, finance information (band credit points, trip payments, etc). Clicking on calendar events bring up details about the event like times, attendance requirements, and equipment/uniform specifications. Additionally, clicking on the "Event List" puts all of the calendar information in a list form for easy printing. You can even sync your electronic calendars with ours!
Need your login information?
If you have a question or problem concerning your student's CHARMS account, please contact our Associate Director of Bands – Ryan Tinker – at 803.981.1225 or e-mail him at [email protected].