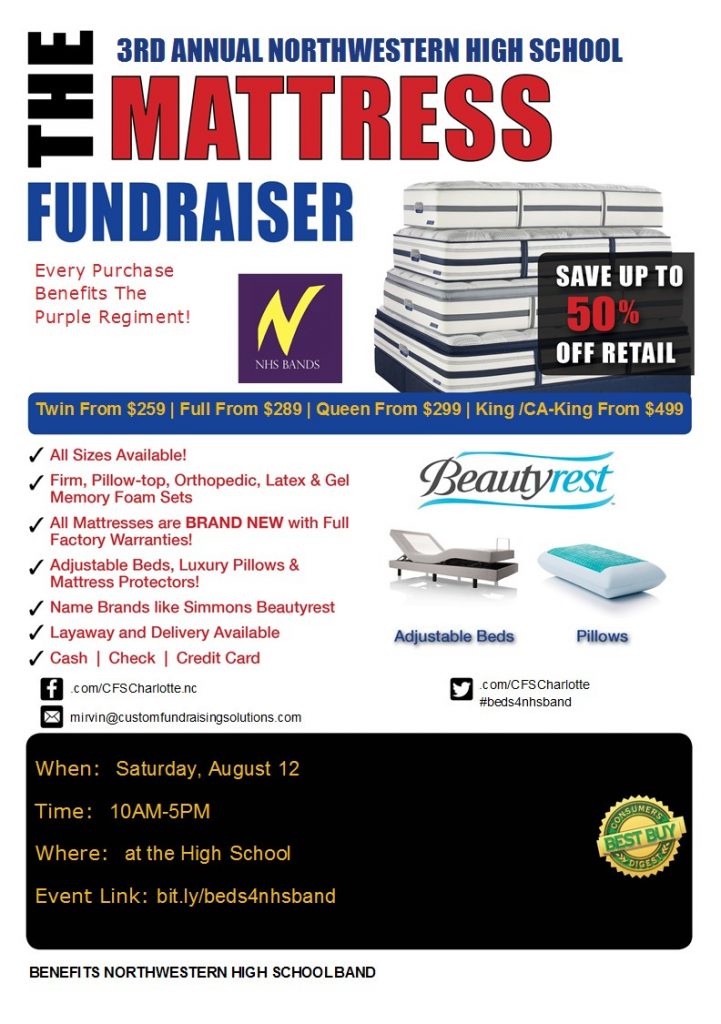 Fundraiser Information
Are you a teacher, police, fire, EMT, veteran, or active military? If so, we have a special discount coupon for you too! Click here to print a 10% off discount flyer.
STUDENTS & PARENTS: MARK YOUR CALENDARS!
All band students will have an informational meeting during band camp on Monday, July 31st, 2017 at 3:30PM.
All band parents/guardians are requested to attend the fundraiser parent meeting on Friday, August 4th, 2017 at 6:00PM. This quick meeting will precede the 2017 NHS Purple Regiment Camp Exhibition Performance & Covered Dish Dinner.
Please watch our mattress sale video: