This fundraiser has concluded for the 2017-2018 school year.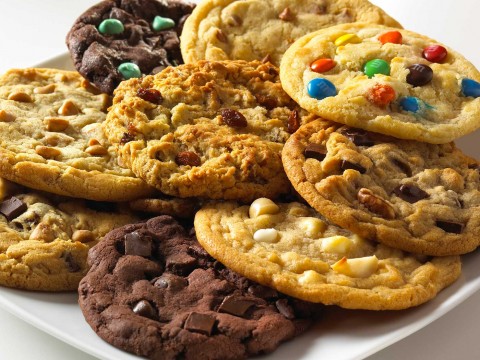 Items Include: Cookie Dough, Personal Pizzas, Cheesecakes, Auntie Anne's Products, Tumblers, Totes and other specialty items.
DATES: August 8th, 2017 – August 30th, 2017
The Northwestern High School Band needs your help on our annual major fundraiser with Cobb Enterprises. We thank you in advance for your "extra" effort and support of this project! 100% of the profit from this fundraiser will help students to earn band credit points. Our goal is that each band member will sell at least 15 items!
Reminders for students and participating families:
Sales begin August 8th, 2017 and will end on August 30th, 2017.
Collect Money Now – at the time you take their order!
Do not collect sales tax.
When submitting orders, please turn in ONE check for the total amount sold. Checks should be made payable to the NHS Band Boosters.
Please check your order for accuracy before turning in to the purple box.
CASH PRIZES AVAILABLE!
| | |
| --- | --- |
| Sell 10 Items | Win $5.00 Cash |
| Sell 15 Items | Win $10.00 Cash |
| Sell 20 Items | Win $15.00 Cash |
| Sell 25 Items | Win $20.00 |
| Sell 30 Items | Win $25.00 Cash |
… and keep going! There's no limit on what you can win! $90, $95, $100, ore more!
Instructions for Online Shopping
Online Sales are available at www.fundshoppe.com

Click on "Student Registration"
Enter your Organization Code: 5132
Enter your Student ID (Located at the top left corner of your order form).
Once you register your information, the site will send you an e-mail that includes a link to your custom fundraising site. You can forward this e-mail to family and friends giving them immediate access to support the fundraiser.
There are hundreds of products that may be purchased online and shipped directly to the customer's home or school. (Free shipping on orders OVER $85.00 and to the school).
Online sales will be added to brochure sales for prizes! Thanks for your support!